Fine Art Expressions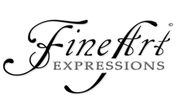 About Me:
A work of art should not be hidden from view. Rather, it should be showcased so that it may be a catalyst that brings about positive emotion, fuel one's drive as well bring about a feeling of relaxation. These are just a few of the motivating factors that feed into the creation of each of my Fine Art Expressions.

Hello, my name is Kenneth L. Montgomery and I am the artist behind Fine Art Expressions. I am based in North San Diego (Oceanside, California).

For decades, I have explored many different genres of photography. From the very beginning, I became intrigued with photographing nature, landscape, seascape and scenic expressions. Add to that, I enjoy traveling to other countries and photographing those unique expressions that make each venue so special. My curiosity with digital artistry began several decades ago as well.
The Fine Art Expressions here represents my desire to combine my traditional photographic style and my digital artistry techniques. In addition, I have the opportunity to share my exploration of abstract and cultural digital artistry as well.
It has been a fun-filled and rewarding journey thus far and I look forward to all of the joys that are yet to come!
Thanks for stopping by and best regards,
Kenneth
Follow me on Instagram and Facebook:
https://www.instagram.com/Fine...
https://www.facebook.com/FineA...
Local Art Gallery:

Located Inside Scripps Poway Eyecare & Optometry
10549 Scripps Poway Parkway, San Diego, California, 92131
Affiliations:
Professional Photographers of America (PPA)
San Diego Photoshop Users Group (SDPUG)

Past Exhibitions:
"The Jetty at Seven Mile Beach" - Grand Cayman
International Exhibition of Fine Art - San Diego County Fair (2014)

"Castillo San Felipe de Barajas Fort" - Cartagena, Columbia
The Lyceum Theatre Gallery, San Diego (2014)

"Calla Lily Blossom I"
Art Institute of California – San Diego, CA (2010)

"The Path That Lies Ahead"
Art Institute of California – San Diego, CA (2009)